All Around Liquidators 
Affiliate Since:  2015  
---
Tim Olson enjoyed a 35 year career in the HVAC industry, until a shoulder injury left him unable to perform to the level that he required. 
Then he found K-BID and got a head start in a new industry.   
Tim was looking for a new venture with low overhead but high growth potential.  "You take a look around and you realize all the potential business that is out there, you start driving by these companies and see how efficient asset liquidation is a real need for them," Tim said. 
Through his experience running his own company in the HVAC industry, Tim has learned a lot about running and operating a successful business.  That experience and knowledge made joining the affiliate network of K-BID.com an easy decision.  
As an eBay and Craigslist seller, Tim already has an eye for pricing and sales.  Joining K-BID allowed him to take that experience to the next level by opening up his clientele and increasing his sales volume.  Since that time, All Around Liquidators has been quite successful, but only at the pace that Tim is comfortable with. 
K-BID was the venture Tim was looking for. 
- K-BID provided the training and technology to conduct online auctions.    
- K-BID's name gave Tim him instant credibility to potential sellers. 
- K-BID bidder exposure helped make Tim's first auctions a huge success. 
How has it worked so far?
"I earned over $12,000 on my first couple of auctions on K-BID.  While some of that was a little luck and timing, it helped me see how I can make this a profitable venture.  I just wish I would have found them sooner." 
Tim Olson – All Around Liquidators owner. 
---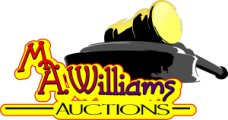 M.A Williams Auctions / Auctions for Business & Industry 
Affiliate Since:  2010 
---
Michelle Williams was unemployed and needed a career change. She went to school to become an auctioneer, but didn't know how to get started.
Then K-BID changed Michelle's life.
After living overseas for many years, Michelle Williams came back to the United States just as a recession hit the country. Unemployed and well into her career, Michelle realized she didn't have many prospects. So she took an aptitude test and the career identified for her was an auctioneer – something that had never entered Michelle's mind. She took a risk, went to school in Mankato, Minn., and planned to be a live auctioneer.
Her first planned auction was a big one and she didn't know how to approach the challenge.
Her instructor referred her to Joe Soderholm – the late founder of K-BID.
The challenge:
Help someone who is new to the field build and grow a successful auction affiliate program using the K-BID platform.
How did K-BID help?
"Joe helped me get through the first auction. He taught me how to sell my business and even rented a building to me by the square foot," Michelle said. "He became a friend, teacher and mentor."
Once Michelle completed her first K-BID auction, she believed she'd go on to pursue live auctioneering. But after her first K-BID auction, her phone started ringing with new clients and she never ended up needing to live auction anything.
Today, Michelle is exclusively an online auctioneer, owns a 4,000 square foot building and has many employees whom she hopes will take over her business when she's ready to retire.
"Joe was so instrumental in helping me learn business, his picture still hangs in my showroom," said Michelle. "No one had ever taken the time to teach or train me -- that was a big deal."
K-BID continues to help Michelle grow her business.
- K-BID sends Michelle leads so she does not need to do many outside sales calls.
- K-BID provides technical, advertising and sales assistance.
- K-BID has a well-established reputation and has developed tried and true business methods and a reliable online platform.
K-BID makes our affiliates happy.
"I can't imagine my business without them and I wouldn't care to be in business without them. If people look online at my auctions and see what I do – well, I give most of the credit to K-BID because they helped me develop this business into what it is today. They care, they really care."
 
- Michelle Williams, M.A. Williams Auctions
---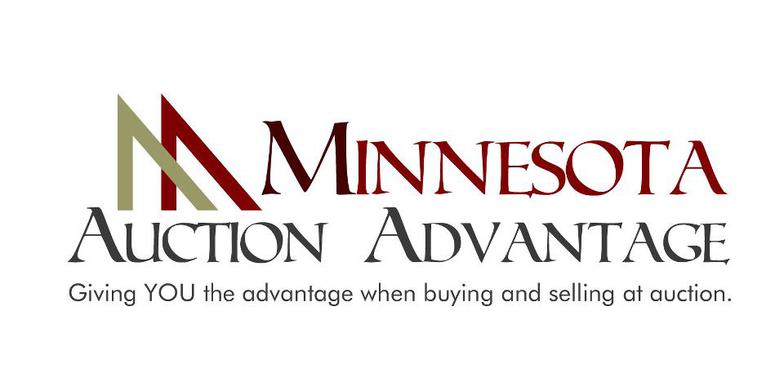 MNAA Online 
Affiliate Since: 2014 
---
MNAA realized that live auctions were limiting for a business ready to expand.
Minnesota Auction Advantage turned to K-BID
Tom Sexton started Minnesota Auction Advantage (MNAA) in 2005 and performed live auctions every Friday night – 52 per year. Over the years, he realized they had the same audience in attendance every week and, despite a varied inventory, it was a battle to constantly pique their interest. MNAA also faced challenges getting new audience members to come to live auctions.
"When people think live auction, they think livestock, not sofas and big screen TVs," Tom said.
After years of trying new methods of bringing fresh faces in the door, MNAA decided to make a change.
"We thought, K-BID has been around for a long time, let's give that a shot."
Online auctions weren't the business MNAA was accustomed to
Initially, MNAA intended to run live auctions and use K-BID auctions as a supplement and resisted the thought of moving away from the format they were used to.
The challenge:
- MNAA needed to expand their audience
- MNAA needed to move their products efficiently and cost effectively
- MNAA needed to increase their bottom line
Here's how K-BID helped
Using the K-BID platform, MNAA found they make 40 to 60 percent more per item and have significantly increased the number of auctions they run. K-BID auctions are now the main focus of their business. Their audience has also increased. Previously, the most people they hosted in a live auction were 300. K-BID gives them access to thousands of active bidders each month.  
"We needed to increase our profit margin and saw the reality," said Tom. "Why would I run a live auction if I'm going to make 50 percent less money? The move to K-BID has been a good move so far."
K-BID has:
- Helped MNAA significantly increase their profit margin.
 - Given MNAA exposure to a very large audience of potential bidders.
 - Helped MNAA increase their number of auctions.
K-BID makes our clients happy:
"The main part of our business is now K-BID auctions. I foresee us being stronger and building our online auction business through K-BID's venue. They have a great support staff and they want us to succeed. K-BID is a good option, we have nothing but good things to say about them."
- Tom Sexton, MNAA founder and president